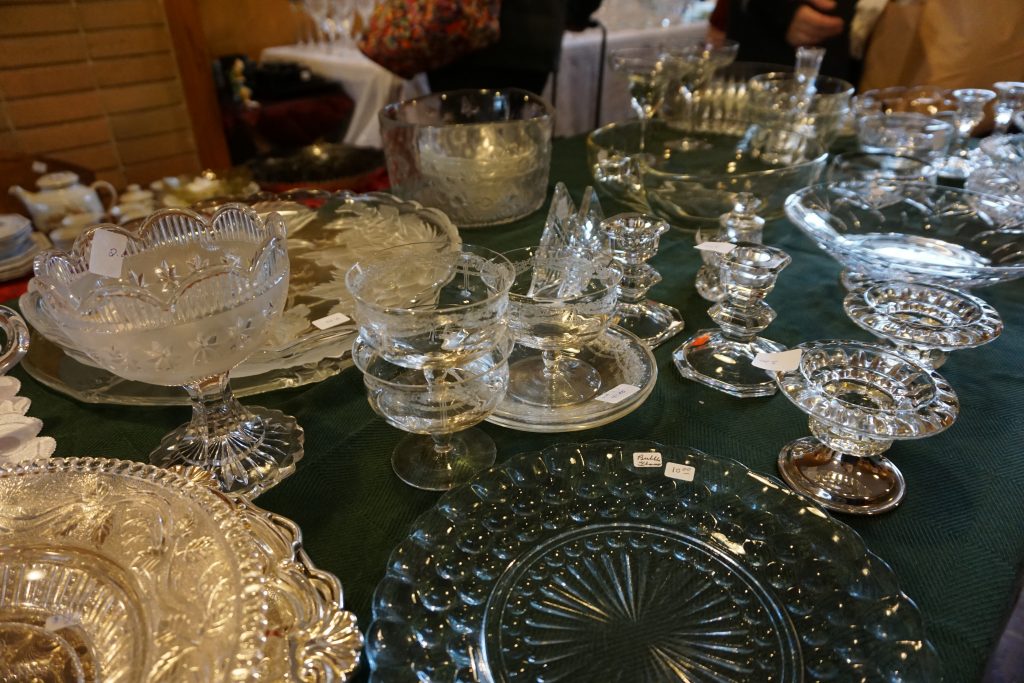 Fall activities are in full swing and the congregation and U.C.W. are gearing up for another wonderful Luncheon and Bazaar on Saturday, October 27th.
Over the summer months many of you have been busy preparing wonderful homemade jams and jellies for the Bake Table. Craft projects have been completed and treasures for the China Cabinet and the Treasure Table have been set aside. Donations to the General Store of handcrafted items, special gift items, and selected used books have also been collected. Thanks so much for the donations/work already completed!
If you have not made a donation as yet, below are some of the items we are looking for: home baking of items such as cookies, muffins, pies for the luncheon and bake table, slices, squares and cakes. Jams, jellies and pickles are very popular or perhaps you have a great recipe such as "nuts and bolts". Please ensure preserves have the proper canning lid and label your baked item e.g. banana bread. All baked items should also include a notation as to whether there are nuts or not. If you are donating baking please bring it to the church before 8 p.m. on Friday, the 26th if possible. If you have any questions please call Barb at 204-488-0853
We are also in need of contributions to the China Cabinet and the Treasure Table; used books particularly for young boys and girls, current crafts or gift baskets and house plants for the General Store.
Card tables for this event are also required. If you have a card table you would like to donate or loan the church for this event, please call Janet Sealey, Co-Convenor, at 204 2561522.
The involvement of the total church helps to make it the great success it is! Your volunteer time is needed! Please join us! Sign-up sheets will be in the Narthex starting next Sunday, September 30th.