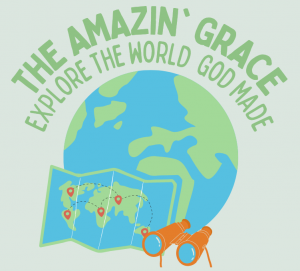 VBS is back in-person at Westworth United Church and we can't wait to see you!  August 22-26 2022, Monday to Friday at 9AM-4PM Children aged 4-11 and LIT's (leaders in training for anyone 12+) are invited to join Julia and Katie in our programme "Amazin' Grace, explore the word God Made"! Join us each day as we explore the world through the Bible and experience new continents and cultures. Hope to see you there, Bon Voyage!
Registration for Children 4-11 is $75 (please email us about any financial assistance needed).
Register Online Now!
https://forms.gle/1HU5TooswRNxJccHA
Contact churchschool@westworth.ca for any further information