Loraine MacKenzie Shepherd (Minister)
westworthminister@gmail.com
Loraine joined us July 1, 2013. Her responsibilities include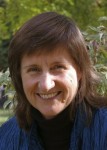 worship, pastoral care, adult education, outreach and administration. She has served rural and urban United Church congregations in Saskatchewan, Manitoba and Ontario. She has also taught theology and biblical interpretation at the University of Winnipeg. Loraine serves on the General Council Theology and Interchurch Interfaith Committee and the Winnipeg Presbytery Education and Students Committee. Loraine has a BA in Sociology and Psychology, an MDiv (theology), an MCM (Church Music) and a PhD in Systematic Theology and Feminist Theory. She is also a trained Interim Minister and Conflict Mediator. She and her partner, Nancy Pinnell, love canoeing, hiking, cross-country skiing, attending the theatre and symphony, speaking Spanish and hosting monthly Amnesty International letter writing sessions.
Christine Strike (Office Administrator)
office@westworth.ca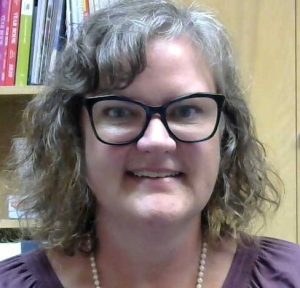 Christine started in the role of Office Administrator Sept 12, 2022. She has a Bachelor of Fine Arts and a Certificate in Project Management with a history of working in community minded organizations. She and her husband, Aaron, their daughter Genevieve, her stepson Sefton and dog Keelo spend time together at the cottage all year round enjoying water activities, sitting around the fire and the sunsets. Christine loves the outdoors, curling, baking (decorated sugar cookies & pies), crocheting, and biking.
Melanie Adams (Custodian)
custodian@westworth.ca
Melanie joined the Westworth Team in December 2022 adding her positive can do attitude to everything she does.
Jenny Jeffers (Church Accountant)
churchaccountant@westworth.ca

Katie Anderson (Youth Minister)
churchschool@westworth.ca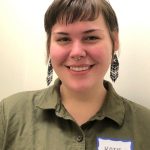 Ruth Wiwchar (Interim Music Director)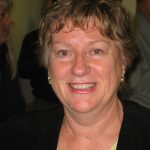 Dorcas Windsor (Organist)
organist@westworth.ca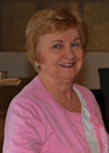 Dorcas has served as our organist and pianist since 1975. She is a collaborative pianist with numerous school choirs for concerts, musicals and the Winnipeg Music Festival. She currently serves as President of the Winnipeg Centre of the Royal Canadian College of Organists.