Whether your family has been involved at Westworth in the past, or if this is your first year involved, we are committed to helping your children learn just how much God loves them, and what a thankful life in response to God's love looks like.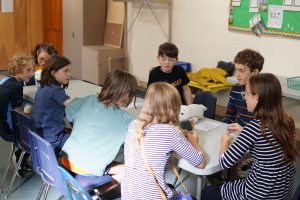 While the kids who have already been coming to Westworth know that what we were calling Sunday School was very different than
normal school, we realized the name might not convey the sort of fun that the kids are having on Sunday mornings. So the name Church School is being retired, and the name Westworth Kids is taking it's place. In addition to being a play on Westworth's name, it's also a reminder that God considers our kids as worthy of boundless love, and we need to as well.
Katie Anderson, our Coordinator for Children, Youth and Family Ministries will be working with the children on Sunday. When you show up on Sunday you can bring your kids into the service with you, and within the first quarter of the service we'll have a special time for the kids before they head off to their own worship experience.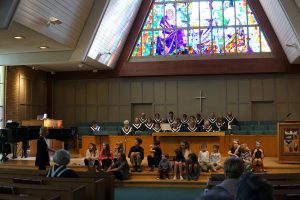 Our program is rooted in the Bible Story Basics curriculum by Abingdom Press, feel free to look into that.
Our Sunday School includes students who have special needs. Our staff and
teachers work very hard to provide a welcoming and safe Sunday School environment for all children. If your child has special needs feel free to let Katie know.
Confirmation Classes
Confirmation class for ages 12 and up is on Sunday 3:00-5:00pm with Loraine. Look for updates on the dates of these classes. They are subject to change.
Screening
Church School teachers and music leaders are screened on a regular basis by our
church. All of our teaching staff and regular music volunteers are asked to
undertake a Child Abuse Registry Check.  If overnight chaperoning is to be a part of their work, a Police Record Check, level 2, is also required. In addition to the regular screening of our ministry staff, we feel this is an important part of our duty of care for our children and youth. We place a high level of importance on the oversight and support of our volunteers in the Church School and we value their concern for the safety, care and well-being of your children.