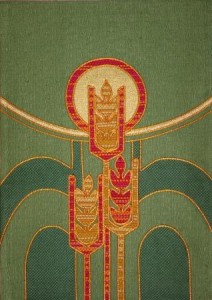 Our regular service begins at 10:45 a.m. Coffee and juice are available to everyone starting around 10:15 a.m. Westworth's Church school program is geared for ages 3 and up, but we also have a nursery for the younger ones. Visitors are always welcome for the service and Church school.
Communion
We celebrate the Sacrament of Holy Communion on the first Sunday of every month, with the exception of July and August.
Sunday Schedule
Cherub Choir Practice 10:00 – 10:30 A.M.
Senior Choir Practice 10:25 – 10:55 A.M.
Worship and Church School —  10:45 am