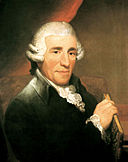 The Westworth Community Oratorio Project presents Stabat Mater by Franz Joseph Hadyn on Good Friday, April 18, 2014 at 3:00 pm at Westworth United Church, 1720 Grosvenor Avenue, Winnipeg.
Stuart Sladden, Conductor. Elizabeth Humphries, Soprano, Kerensa Peters, Alto, Daniel Thielman, Bass.
Donations accepted in support of the Westworth United Church choral scholarship fund.