There are two groups (called "units") that meet as United Church Women (UCW).
Unit 77 meets to discuss books and share in fellowship on the third Wednesday afternoon of each month from September till May. The members finance the purchase of feminine hygiene products for guests at West Broadway Community Ministry.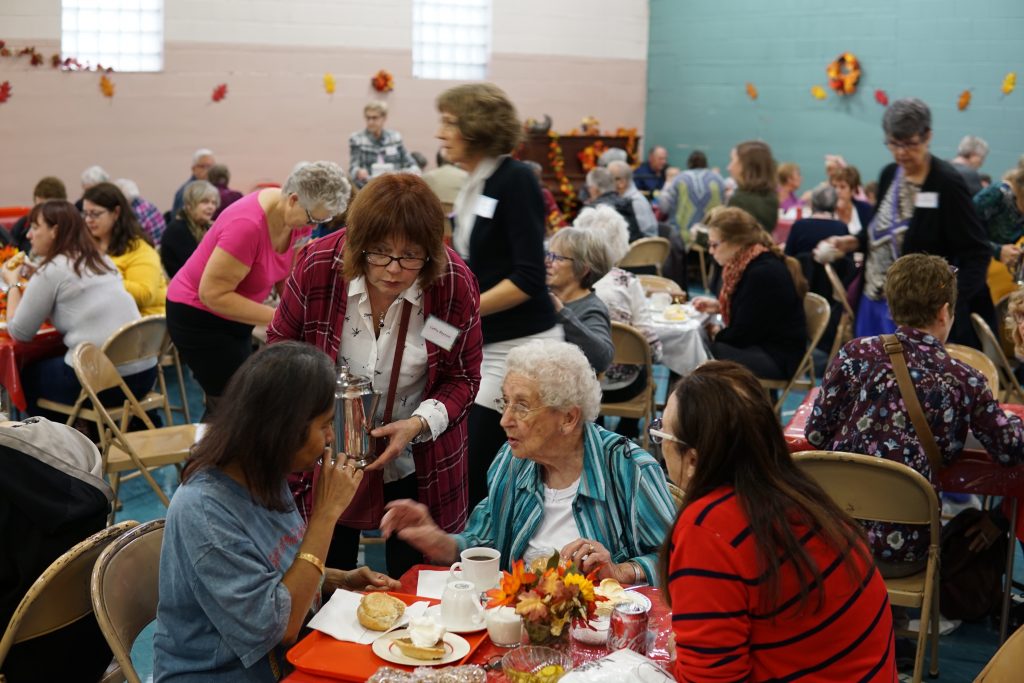 Unit 94 meets for a short devotion, guest speakers and fellowship on the third Tuesday evening of each month from September till May. The members annually provide 16 baby gift bags of "layette" items for young Mothers at West Broadway Community Ministry.
Women of all ages are welcome to join in the fellowship and service that these units provide. The church office can provide contact information for the leaders of these groups. Westworth is part of a national network of UCW, whose purpose is "To unite women of the congregation for the total mission of the church and to provide a medium through which we may express our loyalty and devotion to Jesus Christ in Christian witness, study, fellowship and service."
The Westworth UCW sponsors three annual events:
A Rummage Sale in April, where shoppers from the community can have fun searching for bargains. Many local charities benefit from unsold treasures at the end of this event.
A Thankoffering Service and Dessert Party in June, where individual donations can be made to the United Church Mission and Service Fund.
A Timeless Treasures Sale and Tea in late October or early November, where guests can socialize, shop for preserves, baking, crafts and treasures and enjoy lunch.