Message
December 8th is the second Sunday of Advent. This Sunday we light the Candle of Peace on our Advent wreath. All are welcome. Messy Church is from 4:30 – 6:30 p.m. All ages are welcome!
December 6th, 2013 | Posted in Message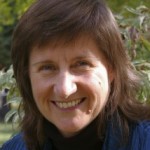 Follow Loraine's blog  from Assembly of the World Council of Churches which is meeting in Korea from October 30 to November 8. Loraine is on the worship planning committee.
October 25th, 2013 | Posted in Message